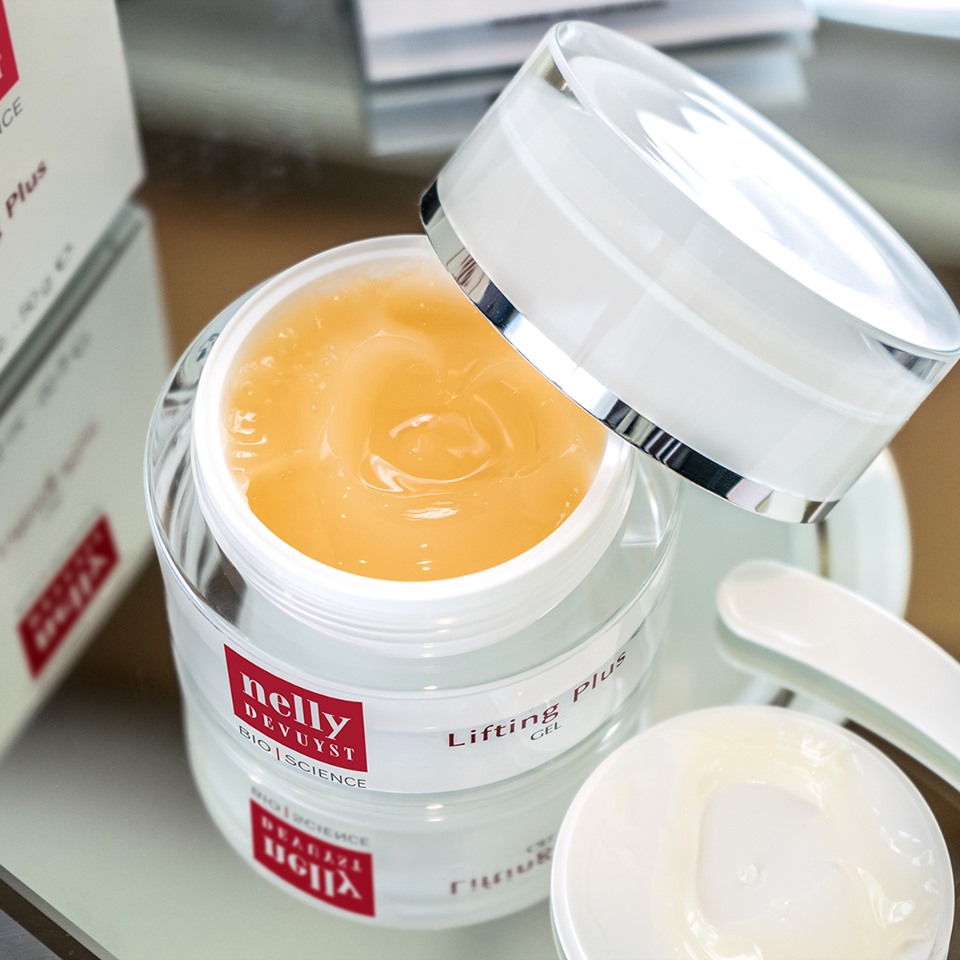 La description
PRODUCT DESCRIPTION
Lifting Plus Gel is designed to diminish the appearance of dehydrated wrinkles and fine lines. Ultra-moisturizing*, this unique formula is made of liposomes filled with water-absorbing ingredients such as hyaluronic acid and honey renowned for their superior hydrating* and anti-aging properties. On first application, the Lifting Plus Gel immediately smooths the skin and gives it the appearance of a lifting effect. *Hydration of the upper layers of the epidermis.
Ultra light and non-greasy, this gel is rich in "water capturing" ingredients derived from honey and hyaluronic acid to maintain the hydration and freshness of the skin.✨

SKIN TYPES
Wrinkled skin
Mature skin with oily tendencies, dehydrated and eye contour
TEXTURE
Soft gel, non-greasy with instant penetration.
MAIN INGREDIENTS
Phospholipids
Sphingolipids
Honey
Hyaluronic Acid
METHOD OF USE
Apply the Lifting Plus Gel morning and/or evening on cleansed skin. Massage gently until completely absorbed. Non-comedogenic and dermatology tested. For external use only.